REMINDER — 'Speakeasy' with Volodymyr Demchenko and Monique Camarra
Paid members — please register for our impromptu Speakeasy with Russian soldier and filmmaker Volodymyr Demchenko and geo-political analyst Monique Camarra, Sunday, Nov. 12, 11 am PT — in one hour
****Registration link for today's Speakeasy zoom salon is below the paywall. To join our vital discussions with global experts, please consider becoming a member and supporting this work.***
Among the pivotal interviews RadPod's done in the past two years is this interview, with Ukrainian soldier and filmmaker Volodymyr Demchenko, who is currently fighting the Russian invaders.
***If Volodymyr can get a connection, he will be joining our Speakeasy at 11 am PT, 2 pm ET.***
Also joining us is geopolitical analyst Monique Camarra, who produces the EuroFile news roundup on the war in Ukraine and key stories from Europe, as well as cohosting Kremlin File with Olga Lautman. Here is RadPod's recent interview with Monique on the importance of Unity and Truth in a time of mass division. Have a listen…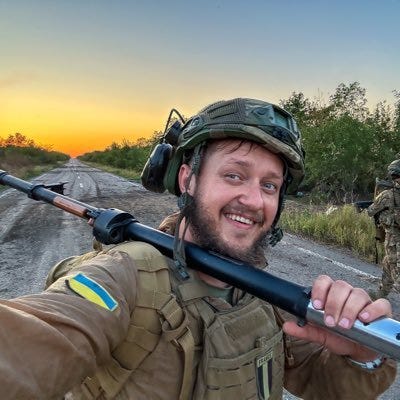 Thank you to everyone who supports this work.
REGISTRATION LINK BELOW PAYWALL…
****
Bette Dangerous is a reader-funded magazine. Thank you to all monthly, annual, and founding members. Thank you as well to all those who support my work with your generous coffee tips and who buy my ebooks. Some of you prefer making subsidizing donations via venmo, and it's always greatly appreciated.
Members access all content and receive invites to our weekly Happy Hour, and our Speakeasy guest events.
Founding Members who support me at the premium level will be invited to our monthly Founder's Day events — please upgrade to Founding Member if you would like to join us for these special intimate occasions to meet global experts. Our most recent Founder's Day with war photojournalist was magical. Here is a print recap:
Also, a private link to an annual membership discount for older adults, those on fixed incomes or drawing disability, as well as activists and members of the media is available upon request at bettedangerous@gmail.com. 🥹
More info about Bette Dangerous - This magazine is written by Heidi Siegmund Cuda, an Emmy-award winning investigative reporter, author, and veteran music and nightlife columnist. She is the cohost of RADICALIZED Truth Survives, an investigative show about disinformation and is part of the Byline Media team. Thank you for your support of independent investigative journalism.
We just have to see that the battle for democracy is broader. It's deeper.—David Pepper
I need people to see they're on the frontline. Wherever you live, if you're doing this work, you are the frontline.—David Pepper
The message should be a fair deal… fairness everywhere.—Martin Sheil
💘
"I say a silent prayer of thanksgiving as I walk upon the earth."-Audrey Peterman.
"May the viral hope for truth and humanity wash away the chaos of these years."-S.C., Bette community member
"Something Sacred never dies in almost all of us, who can hear the invitation of Truth…"-words from a Bette Dangerous community member
"Nothing but blue skies from now on…"-Irving Berlin
💘
Keep reading with a 7-day free trial
Subscribe to Bette Dangerous to keep reading this post and get 7 days of free access to the full post archives.