REGISTRATION — Bette's Happy Hour with David Pepper!
Our weekly wellness check for global newsies features democracy hero, David Pepper — popping in to give us a quick pep talk — Tuesday, Nov. 14, 5 pm PT
***Registration for Bette's Weekly Happy Hour on Tuesday, Nov. 14, 5 pm PT is below the paywall. Please consider joining our vibrant pro-democracy community by taking out a membership.***
My heart is still so full from everyone who took an hour out of their Sunday to show up to meet Ukrainian soldier and filmmaker Volodymyr Demchencko and our dear Bette member Monique Camarra. I learn so much from each of our Speakeasy and Founder's Day guests, and I hope you do, too.
I also look forward to our weekly Tuesday wellness checkins and this week, we meet at 5 pm PT.
I have invited democratic hero David Pepper to pop in for a few minutes to give us a quick pep talk on next steps after our country's recent democratic victories. Many Bette members were so inspired by our meetings with Pepper that they volunteered their time to help Ohioans keep up their winning streak on defending women's right to choose, which equals supporting womens' health health care rights. Brava!!!
Here is a previous recap of one our meetings with Pepper, who authored the prescient and vital book, Laboratories of Autocracy:
Pepper will also give us a few words on his latest book — the Fifth Vote — and remind our members on all the things we need to do to maintain democracy beyond 2024 — such as 'run everywhere' — a key Pepper mantra. Here is his latest report, which reveals why Ohio's GOP is behaving so lawlessly — attempting to again subvert the will of the people, who rebuked them once again.
We have less than a year to the presidential election, and we are going to be busy.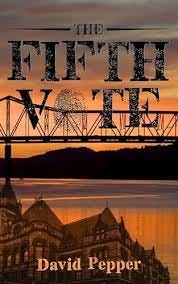 PLEASE REGISTER HERE…
Keep reading with a 7-day free trial
Subscribe to Bette Dangerous to keep reading this post and get 7 days of free access to the full post archives.